Servicing digital organs and pipe organs is a complex task that should only be assigned to factory trained or certified technicians.  Organ owners need to research the credentials of any technician engaged that is not directly related to the organization from which the instrument was purchased.
The Internet allows for a proliferation of services for all sorts of products, including organs.  All that is required is an inexpensive website.  One Internet promotion that is not legitimate was made by justanswer.com for organ services.  It was recently discovered that justanswer.com purports to offer technical service for organs with the following Internet posting: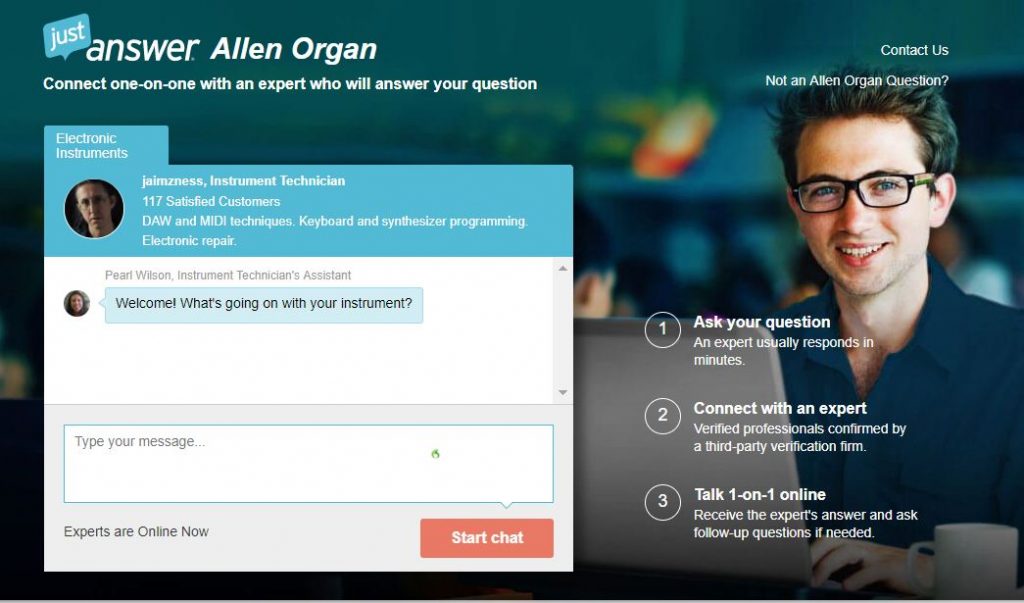 However, justanswer.com has never been trained for servicing organs nor does it have any connection with Allen Organ Company.  Customers who contact justanswer.com will ultimately be asked for credit card information.
A call to the telephone number for justanswer.com was answered by a call center in the Philippines with no knowledge of organs.  In Latin, it is said "Caveat Emptor"; "Let the buyer beware."